How to Register your copy of DuplicateFinder
Click on "Register Now" button within the application.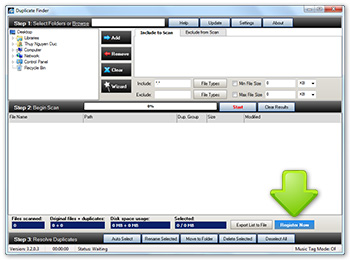 This will bring you to registration form on the DuplicateFinder website.
Note: There are several paths to registering with. This path is the the most common.
---
Fill out the Registration Form on the DuplicateFinder website.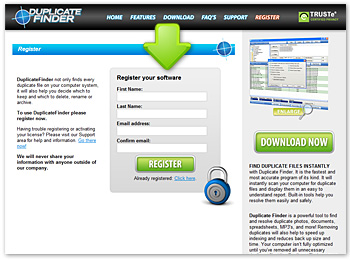 Enter your first and last name
Enter your email - you must enter it twice
Click on "Register"
Important!! You only need to register once. If you have previously filled in the form, click on the "Already Registered" link.
---
Shopping Cart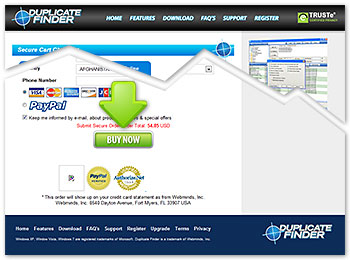 Fill out the required fields
Card Holder Name
Email Address
Card Number
Expiry Date
---
Payment Successful/Order Confirmation Page.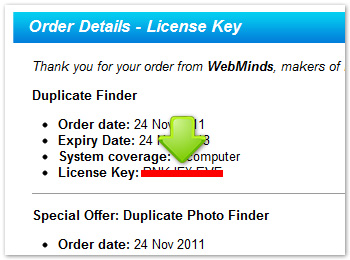 Note the following options:
Please make a copy of this page
A receipt will be emailed to the email address you provided in step #2
Copy your license key
Important!! You will need this for the next step.
---
Return to the DuplicateFinder application to enter license key.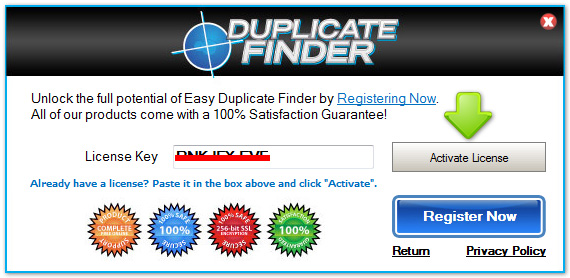 Note the following steps:
Paste your license key into the field #1
Click on "Activate License" button
Congratulations!